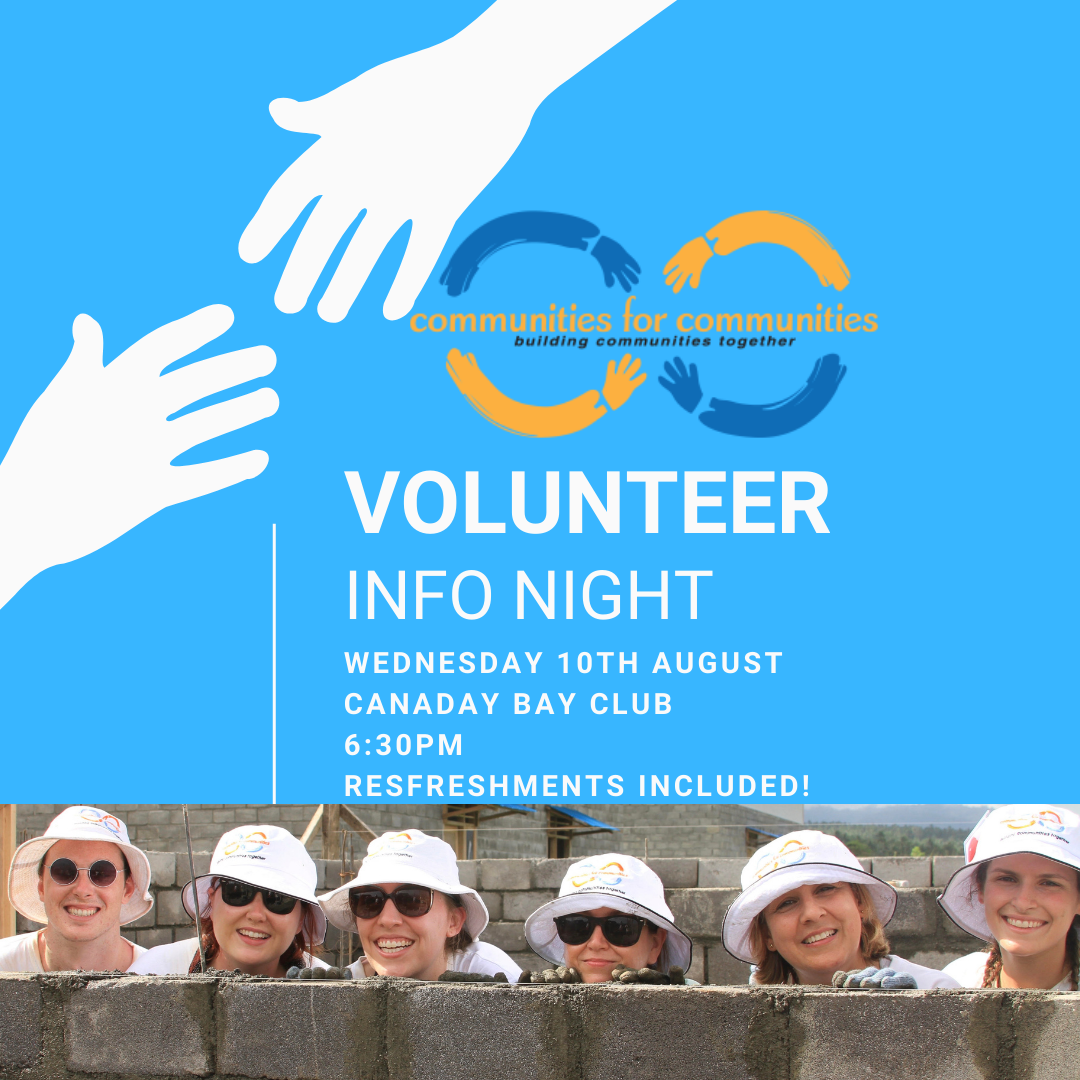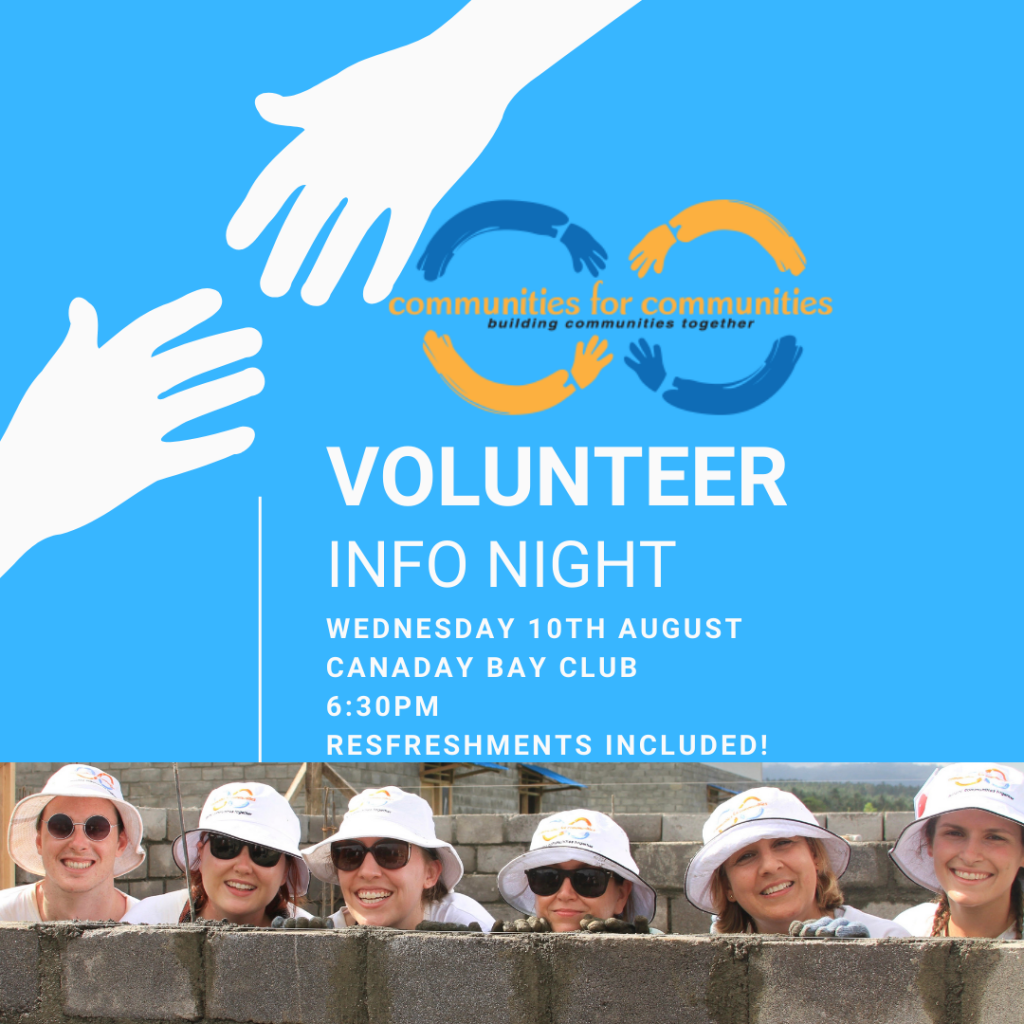 Looking for opportunities to volunteer?
Join us for an information night to find out how you can get involved with C4C and give back to the community.
Volunteering with C4C is a life-changing experience and you get to work alongside a fun, lively bunch of people with a passion for supporting those who may need a helping hand.
Register to attend this info night and you can learn about our volunteering opportunities, upcoming immersions and community fundraisers.
Refreshments are included!
August 10, 2022 6:30 pm - 7:30 pm Canada Bay Club
Register here!
C4C Volunteer Info Night
Register your details here to to attend our volunteer info night!
To find out more information please contact events@communitiesforcommunities.com.au