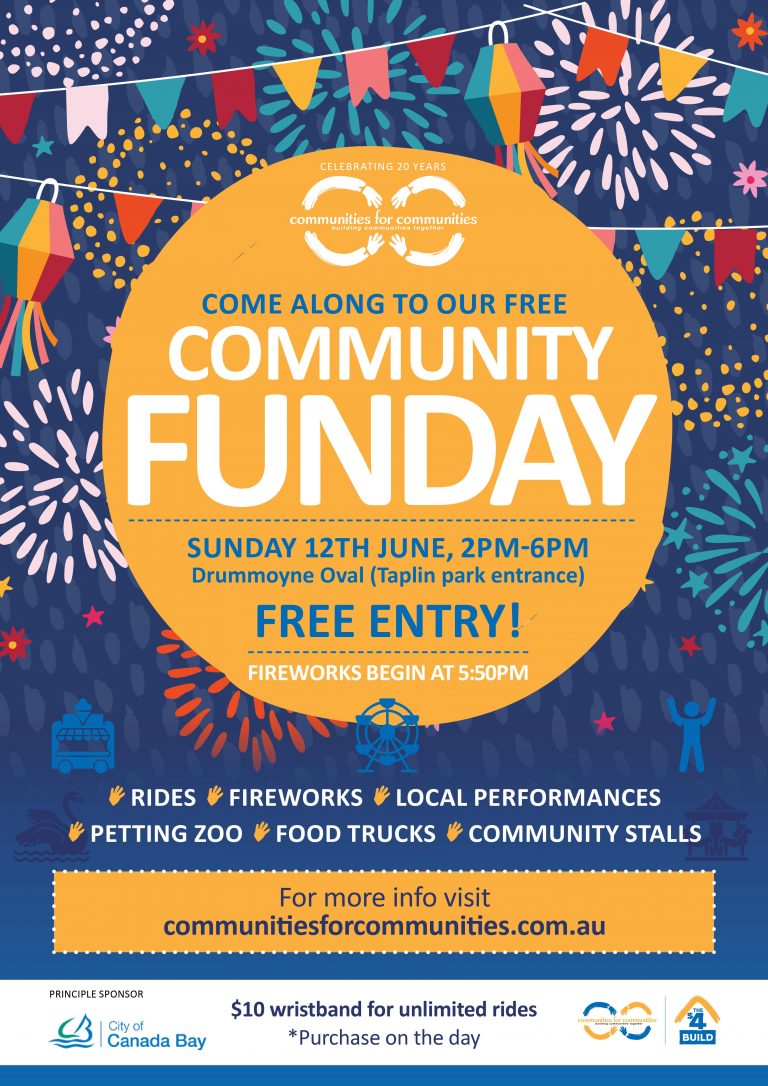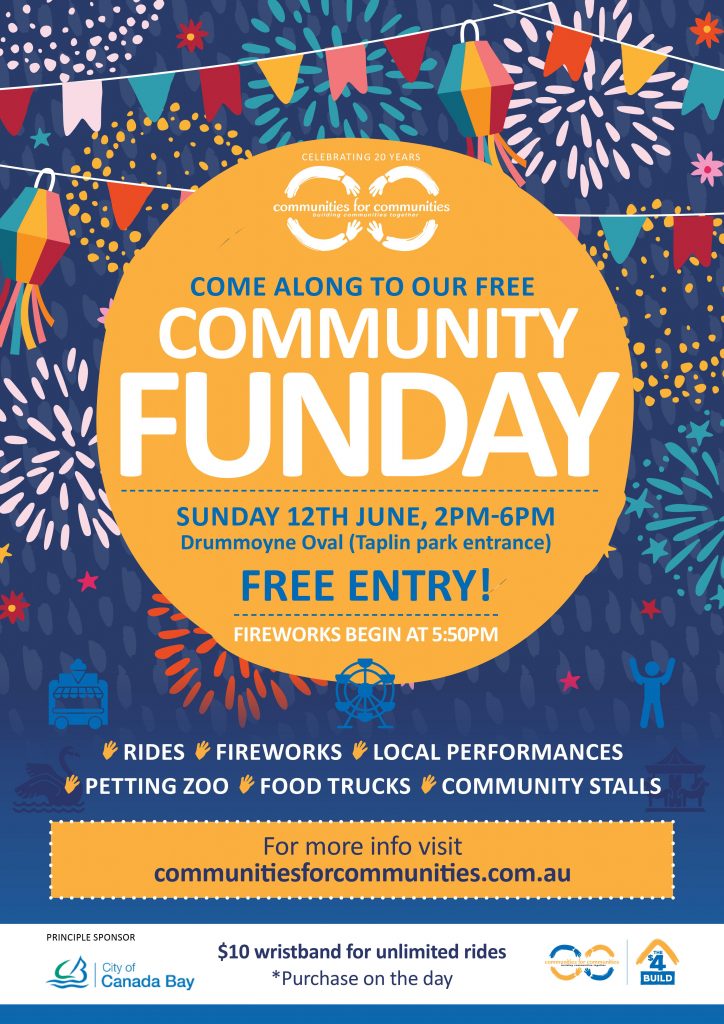 In partnership with the City of Canada Bay, join us again this year for our Community FUNDAY! Enjoy an afternoon with the family filled musical performances, market stalls, rides, a petting zoo and FIREWORKS! Grab a $10 wristband for the children and enjoy UNLIMITED Rides!  It's a colourful celebration of our diversity, a chance to connect with the community and see how you can become more involved with the many initiatives happening in the area.  Food and drink will also be available for purchase.
This is a FREE Community Event!
We hope to see you there!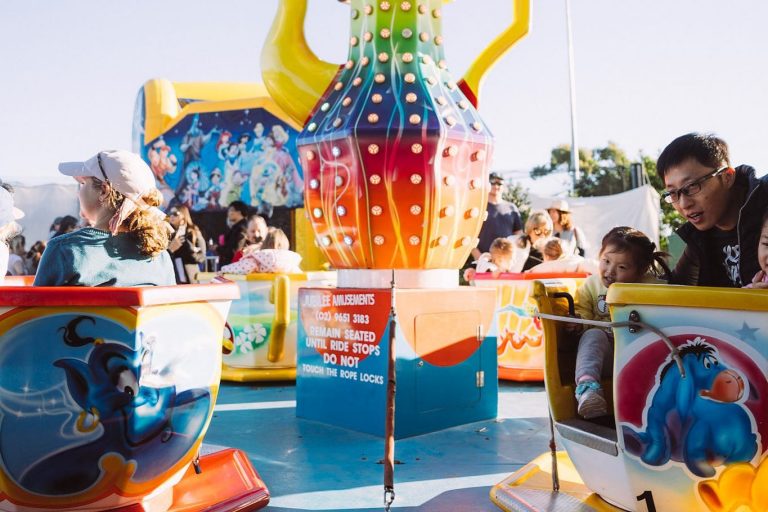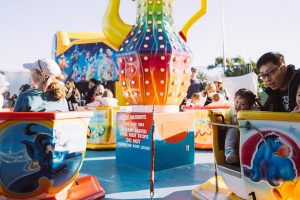 Drummoyne Oval, Taplin Park entrance
June 12, 2022 2:00 pm - 6:00 pm
Fireworks: Begin at 5:50pm
To find out more information please contact events@communitiesforcommunities.com.au