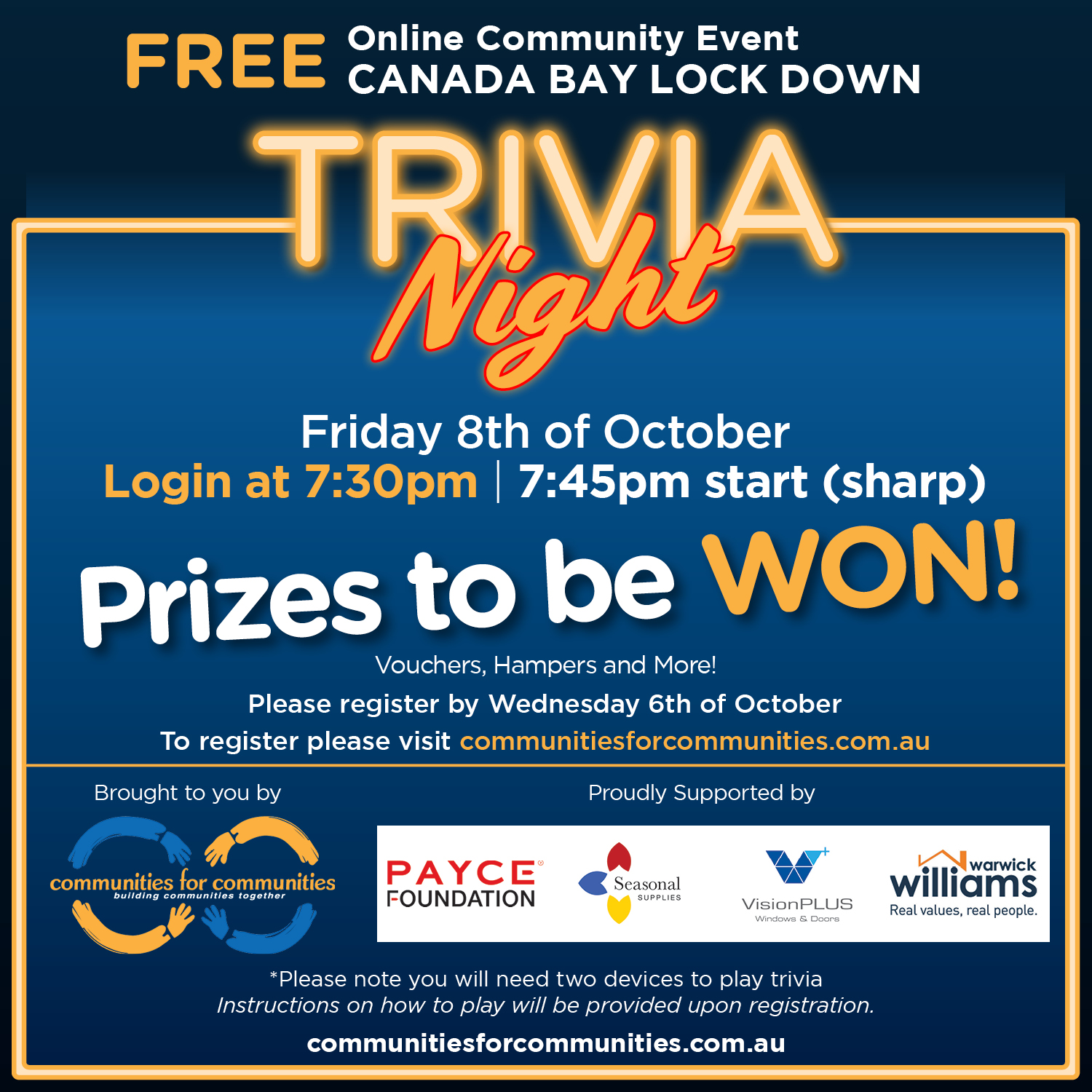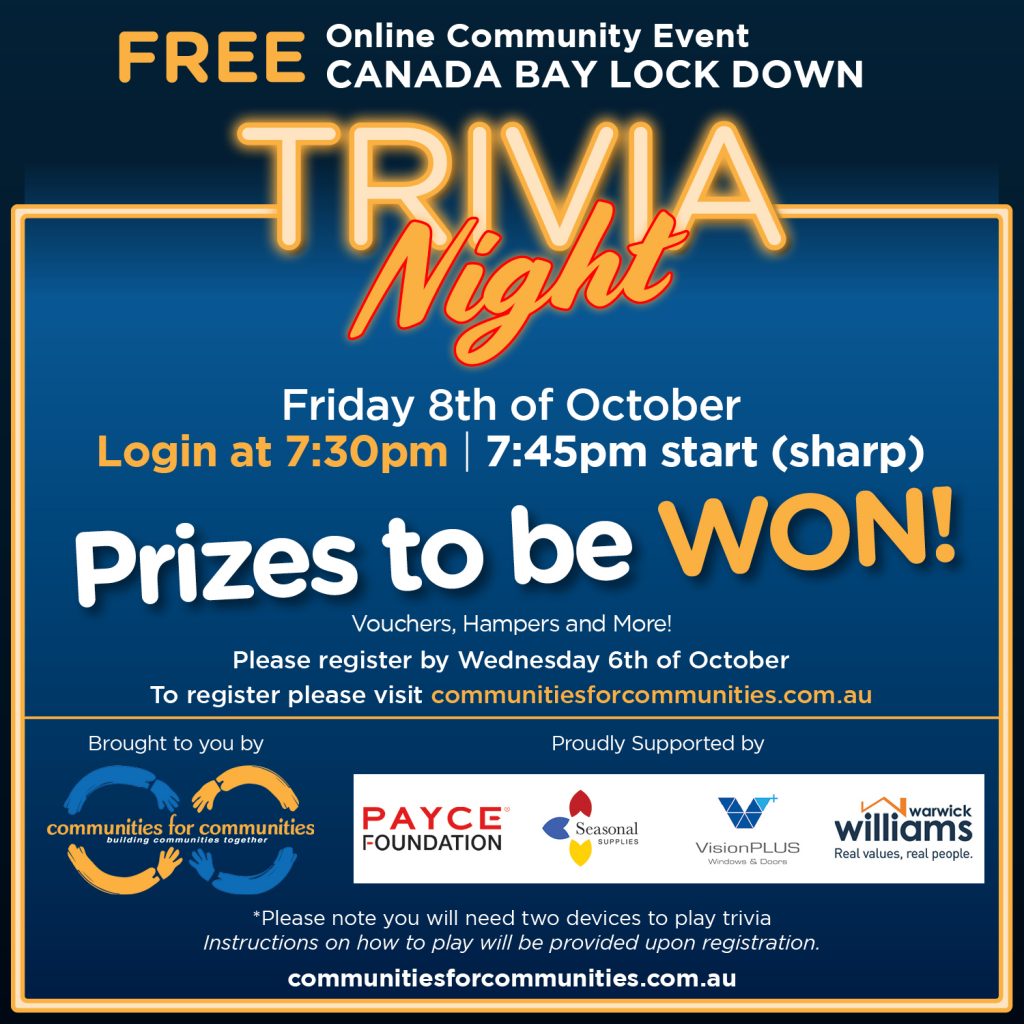 C4C Lockdown Trivia
Join us for a FREE night of online trivia on Friday 8th October 2021 at 7:30pm with prizes to be won for the winning teams!
As we edge closer to the easing of lockdown restrictions, this is the perfect opportunity for one more fun night in with family and friends.
Everyone is welcome to join the FREE C4C Trivia Night!
Login by 7:30pm for a 7:45pm Start
See below for FAQ'S
ONCE YOU SIGN UP – INSTRUCTIONS AND A LINK WILL BE EMAILED TO YOU THE DAY BEFORE THE TRIVIA NIGHT.
Click HERE for Trivia Instructions – How to Play
Sign up here!
Lockdown Trivia Registration
Sign up here for the FREE Lockdown Trivia
FAQ's
HOW DO PEOPLE PLAY?
The game involves two elements:
1. Our host streaming live on zoom, and
2. Players answer questions on our trivia answering website.
Both the zoom link and the answer link will be sent to you on closer to the date.
There will be 5 rounds and the rules of each round will be explained before playing.
The Trivia night will end at 9:00pm
WHAT DEVICES WILL THESE LINKS WORK ON?
Both these links work on any device
(ie., laptop, mobile, iPad)
CAN MULTIPLE HOUSEHOLDS PLAY IN ONE TEAM?
YES! Multiples households can play in one team.
Upon signing up, please put in your team name.
When Trivia is about to begin, you will be able to select a team to join in the app.
Select the team you are part of, and away you go!
WHAT COMBINATION OF DEVICES CAN I USE?
Following options:
1. Stream the host via zoom on the laptop and answer questions via a mobile phone, or
2. Visit both links on a laptop and minimize the screens to be next to each other on the same laptop, or
3. Stream host via an iPad and answer questions via a mobile phone, or
4. Stream host on one phone and answer questions on another.
Any of these options will work, however, we have found using 2 devices is easier and quicker.
DO YOU HAVE SOMEONE TO HELP IF WE ARE HAVING TECHNICAL DIFFICULTIES?
Absolutely! Staff details to call and text in the case of technical difficulties will be provided to you upon registration!